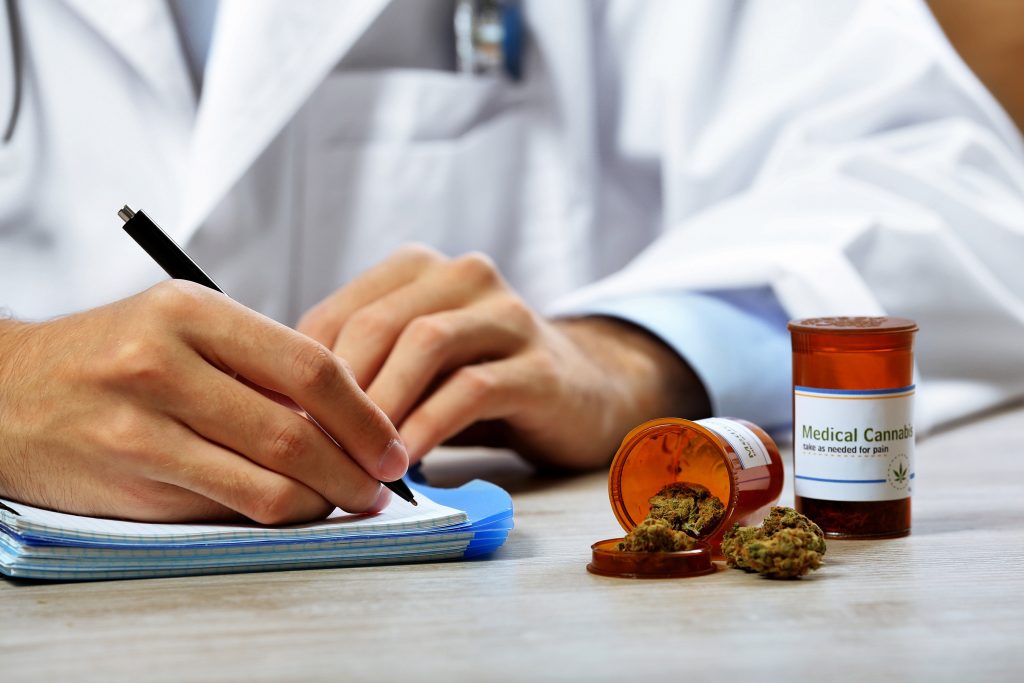 With 32 states allowing for the medical use of marijuana, and many more states taking the necessary steps to legalize pot for people with qualifying medical conditions, it's time to take a look at how the use of medicinal marijuana is affecting employment laws regarding drug use, workplace accidents, and Workers' Compensation. 
While each state that has legal medical marijuana has its own set of laws governing the potency of marijuana sold, where it can be used, and which illnesses qualify one for a medical marijuana card, one thing is and has always been certain for all states that have legal marijuana: it is still against federal law to use marijuana in all fifty states. The fact that marijuana in all forms and for any reason is against federal law but not against state law in many areas of the United States is what is causing a problem in the Workers' Compensation system.
Questions About Rx Marijuana in the Workplace
As medical marijuana is becoming more common around the country, it's important to see how its legalization will affect Workers' Compensation cases in the future. Questions regarding the safety of workplaces are coming about as more and more people are on the job while under the influence of medical marijuana. 
Is Workers' Compensation legally required to pay a claim if the injured worker was high at the time of his accident?
Is an employer liable for the expenses associated with an injured worker's mishap if that employee was altered by the marijuana he smoked or ingested prior to coming to work?
Are employers' health insurance carriers required to pay for an injured worker's medical marijuana just as it would pay for diabetes medication or chemotherapy following a cancer diagnosis?
Some state courts have answered, "Yes," health insurance carriers through an employer must foot the bill for medical marijuana when it's used for a qualifying medical condition."
Recent Court Cases
Three states, New Mexico, Minnesota, and New Jersey, have already heard cases regarding the use of medical marijuana in the workplace, and many more states are expected to hear others in their courtrooms. A New Mexico appellate court issued a decision that required insurers to provide reimbursement to injured employees using medical marijuana to treat their condition; this decision was the first of its kind and ma have been the start of a trend that requires employers pay for medicinal marijuana as they would any other treatment that was deemed "medically necessary." 
A New Jersey administrative law judge, in 2017, ruled that an health insurance carrier (the employer) was responsible for reimbursement of medical marijuana for an injured worker who was using the marijuana to treat one of their covered injuries. In Minnesota, an insurance carrier was ordered to pay for an injured workers' use of medical marijuana to treat muscle spasms.
Decisions for the "Other Side"
In contrast to the three state decisions above, an Arizona state judge ruled that a health insurance carrier "cannot be compelled to pay for medical marijuana, because it remains illegal on the federal level." One of the biggest issues regarding paying for medical marijuana for injured workers is the safety of the workplace. Many employers insist on a "drug free workplace," and marijuana, which is illegal on the federal level, would be in violation of that policy. Even if the marijuana is used as a medical treatment for a workplace injury, employees may be prevented from returning to work; if an injured worker is permitted to return the question remains: Would the use of medical marijuana violate the drug-free workplace law?
It will be interesting to see how these issues are handled in state courts as more and more states legalize the use of medical marijuana, which means that injured workers using the drug for their symptoms are not breaking any state law; they are, however, still breaking a federal law by using marijuana to treat their condition.
If you or someone you loved is injured at work, talk to a work injury lawyer in your area about your legal options, including an workers' compensation injury claim.